When Paul Curran titles his weekly Sunday guest column Observations, well, I certainly sit up and take notice. Hey, it's hot on that side of the border, too.
Welcome to the weekly coffee and tea garden. My name is Paul, I'll be your barista today and I'm happy to be here at Mark Bialczak's Little Bitty in Syracuse, New York. Please come in and go through to the living room. Mark, his wife Karen and their pooch Ellie B, have prepared a nice, air-conditioned, comfy place for us so I can tend to your needs for a cuppa, and sweets. There are rain showers this morning with a high just over 80 F. As usual, I'd be pleased to bring a pot of whatever beverage you prefer – we have a wide range of teas and coffees to satisfy our worldwide readership and adult beverages for those who wish something stronger. We can relax with a cuppa in the air-conditioning while we discuss the affairs of the week both personal and/or worldwide. Ellie likes to be patted, so please indulge her when she greets you. Have a piece of cake (or any of the sweets on the next table) – electronic sweets are all calorie-free! How has your week been? Are you enjoying the weekend? Any special activities?
Stella Plotting to Get Red Velvet Cake
Oil Painting by Jonelle Summerfield


Website: http://jonellesummerfield.blogspot.ca/
So a few updates and a few observations this week – rant free.
By Tuesday my bank had replaced both the NSF charge and the money that Amazon had lifted from account – all good there. I had made arrangements to repay the missed payment and the bank was satisfied. My arm had healed sufficiently by Friday that I was back to the usual double needle in dialysis. I have to admit I was very nervous and I had a nurse who hadn't needled me for months. It took some lip biting and going slow, but we made it work. This is a good thing as it gives a much better dialysis than the single needle we were using while the arm healed.
Hot, Hot, Hot


Web Site: http://www.airrepairpros.com/lewisville/blog/
So, it was hot, hot, hot here last week with temperatures in the 90s and humidexes over 100 F. Thursday I was reading blogs with the back door ajar and two fans on high aimed at my chest and head. I was shirtless and, owning only long pants had my pant legs rolled up to the knees. With bare feet in flip-flops, I sipped on ice water. I had acquired some new ice-cube trays and was managing to keep production even with consumption. My friend Frank popped his head in the back door:
"Hey Paul! My cousin called and she's coming to pick me up for supper at her place. It has central air and she invited me to stay for the night. I was glad to accept. I'll call you later to tell you how nice and cool it is. Great for sleeping you know."
"Oh, screw off Frank. And have a great sleep."
About 2 hours later my phone rang and it was Frank.
"You taking company?"
"Sure, Frank. Come on over."
Curious, I waited until he was seated before asking:
"I thought you were going to your cousin's?
Smashed Side


Website: http://globalnews.ca/news/2256868/police-warn-of-increasese-in-car-break-ins/
"Well, let me tell you. She sent her son to pick me up and she had asked him to stop at the Metro [local grocery store] to pick up a few things on the way. So we went in and when we came out the lot was sealed off by police and the side of our car was smashed so bad that it had to be towed. They were chasing a teenager in a car when he lost control and rammed our car. I walked home."
"Ahhh, welcome back to the furnace."
Ha! Tempting fate is never a good idea.
Meanwhile in the small Ontario town of Strathroy – about a five-hour drive from where I am – lurked an ISIS sympathizer. He was a home-grown boy who had made some noises about terrorism and was under a peace bond, which basically ordered him to stay off of social media. Our hate laws, you know. So, our Federal police – the RCMP – got a call from the FBI about this young lad. Apparently he had posted a YouTube video threatening to explode a bomb. Putting on their best armor the Feds and locals went to visit the young lad. Through circumstances that aren't clear he ended up in a taxi speeding away from capture. Typical Canadian getaway car – we're not very good at this terrorism thing. He subsequently exploded a homemade bomb in the back seat of the taxi, slightly injuring the driver. It occurred to me that the bomb was not particularly large or lethal – and that perhaps the young man needed further schooling in bomb making.
Strathroy Terrorist
Website: http://www.torontosun.com/2016/08/11/terror-suspects-death-sparks-renewed-questions-about-peace-bonds
He threatened to explode a second bomb in the town and the police were getting pretty fed up. The young man then committed a faux pas and commenced shooting at the police. They lost their temper and shot him dead – many times over. And thus ended the glorious but short terrorist career of a local Canadian boy who wanted to make good. This is so Canadian in so many ways. First when he declared himself a terrorist we told him not to do that and issued a peace bond. Second, the local police had no idea he was breaking that bond until the FBI called from the United States to rat him out when he produced a YouTube video. So we went to see him and set him straight and he tried to get away in a taxi – you have to wonder if he asked the police to wait while his getaway car (taxi) came and if they agreed. All likely sat around having tea until the taxi arrived and the chase could continue in earnest. Fourth, he then detonated a bomb in the rear of his own taxi which was so ineffectual that the driver was only slightly hurt – I'm thinking firecracker size in explosive power. Fifth, he then told the police he had a second bomb and they must have been concerned for public safety – or so they said. Having blown up (or at least scorched the upholstery – which our strictly enforced taxi laws would put the cab out of service) his own getaway car, the young man set out on foot. The police were still laughing at him when he started shooting at them. He had a mask on by now – apparently having watched many terrorists dress that way – which was silly since they knew who he was, where he lived and had knocked on his door. The police responded by riddling his body with bullet holes from automatic weapons and military hardware. He being a self-declared terrorist and all, I'm surprised they didn't use a few missiles and rocket-propelled grenades. They don't get many opportunities to shoot at terrorists and they usually make the best of any chances they get.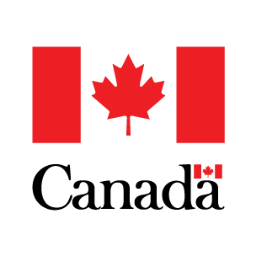 Website: https://twitter.com/canada
So, that was the end of our excitement. When locals were questioned about the nature of the boy, they all responded with surprise that he was a good boy who helped neighbors and was always pleasant. We Canadians are a polite lot you know, even our terrorists. Sorry.
OK folks, one more item on the agenda – feel free to grab a refill of coffee, tea or an adult beverage while I prattle on. An update on Vancouver. Well, the move date keeps getting pushed back for various reasons but the owner still calls daily and is adamant he wants us in his rental. They are currently doing government-required construction and the weather has been terrible for weeks. They are well behind the outside construction schedule. Plus my future roommate has funds owed to him by our federal government and they are having a huge problem with their accounts payables. They tried to institute a new enterprise computing system called Phoenix and it was a complete disaster. Even federal employees haven't been paid in months. Meanwhile they are giving advances in a few weeks in the hope that they will have the problems ironed out in a few months. This is money my roommate was intending to use to move to Vancouver. But it still seems to be on – time will tell.
Ahhh,Vancouver


Website: http://www.iccbc.com/
Please join me in thanking Mark, Karen and Ellie B for their invitation to tea on this weekend. We are all honored that you dropped by today to visit. I hope you've enjoyed yourself and the conversation and please look around at Mark's other posts while you're here. Oh and roughseasinthemed, your bottle of chilled Muscadet will be on the table on ice every week now. Have a great week all.
Tea Time


https://sevendaysofsweets.files.wordpress.com/2014/09/c48b9-img_6515long.jpg?w=640&h=426
Website: https://sevendaysofsweets.com/2014/09/23/himmelska-hundar-heavenly-dogs/